A 2017 Trend Designed to Make Your Work Easier
Web design trends take on different characteristics. Some focus on aesthetics, some on SEO techniques, and some on better ways of presenting content. Few address web design comprehensively i.e., attend to the designers' needs, the clients' needs, and the users'.
This multipurpose, responsive WordPress theme with its 230+ pre-built websites takes everything into account. These professionally-designed pre-built websites are modern and pleasing. They are SEO friendly. Their embedded UX functionality gives you a head start; plus, they are easy to work with.
In short, pre-built websites, a 2017 design trend, can make life more enjoyable for you, your clients, and the end users.
How you benefit:
The presence of UX functionality, combined with customizability is a definite time saver.
With a least of customizing, you can transform a pre-built website into a working prototype. It's much quicker to build than a mockup, and more effective for encouraging feedback.
You can use pre-built websites to show clients many options before you start designing.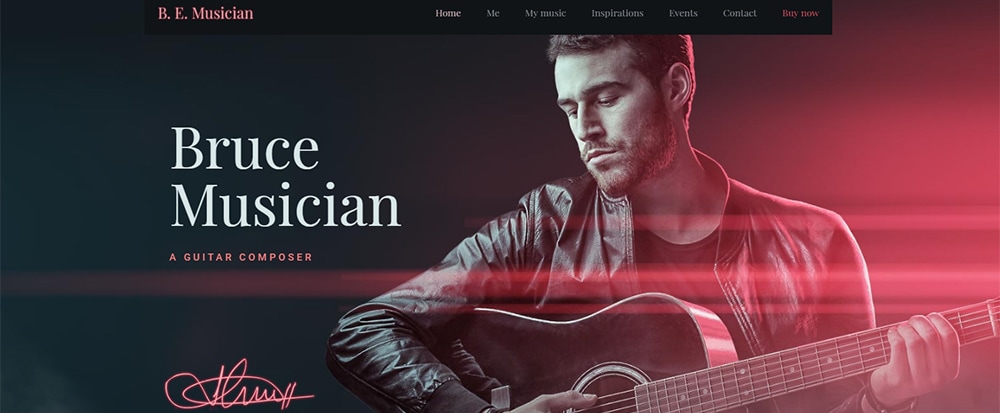 Change the hero image and tweak the message, and you have a working prototype.
No-Code Email Template Builder
With Postcards you can create and edit email templates online without any coding skills! Includes more than 100 components to help you create custom emails templates faster than ever before.
Try Free
Other Products
No coding needed; a trend most web designers will welcome with open arms.
How many design trends come with quality support; or any support at all? This one does.
15 Examples of a Beautiful Trend in the Making
With an outstanding collection of over 230 pre-built websites, Be Theme appears to be on the verge of launching a web design trend that will not only make life easier for you and your clients, but promises to have staying power as well.
Check out the video (1 minute, 45 seconds of your time) to see how easy one is to install and edit.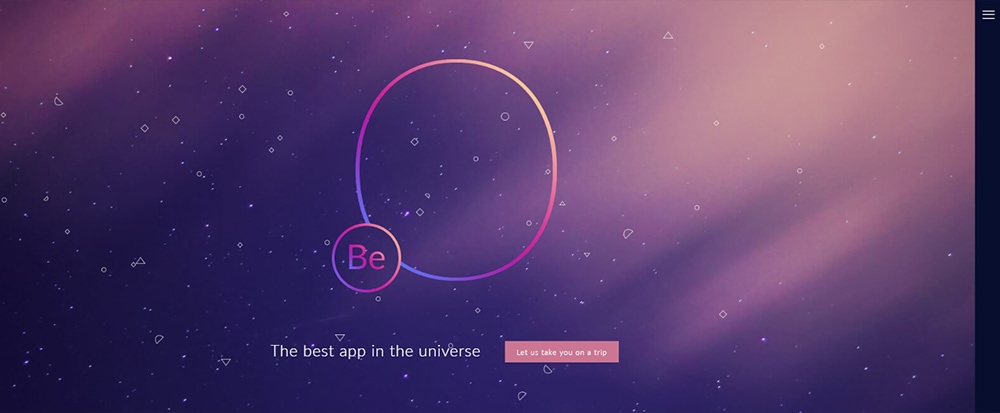 App 2: Ideal as a starting point to design a mobile app presentation, this pre-built website can be customized to produce a whole range of one page websites.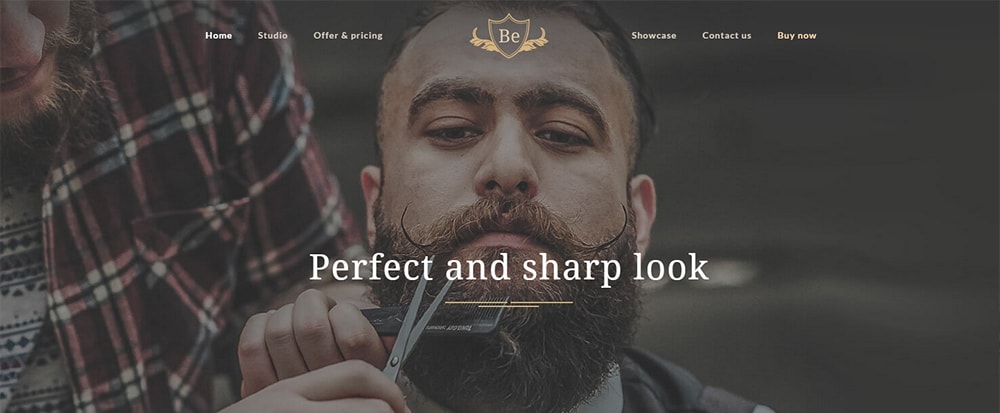 Be Barber 2:  A homepage message can be direct or subtle. This pre-built website, destined for a barber shop, subtly conveys a powerful message; a business that cares about its customers.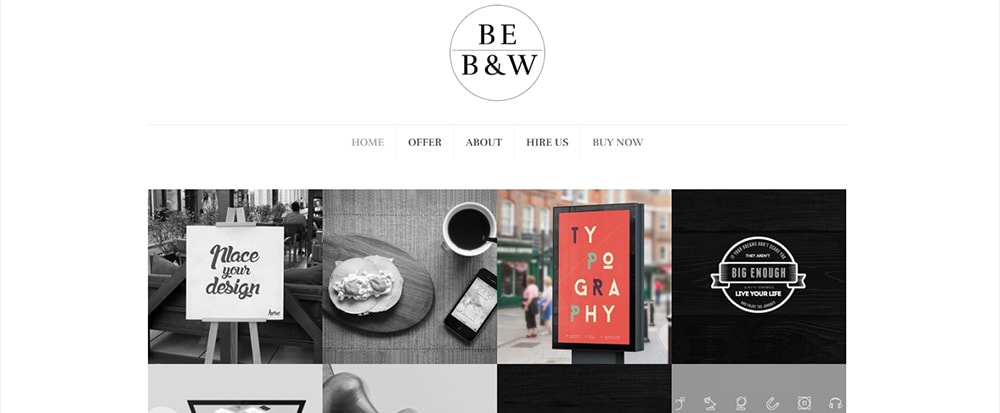 Be B&W: Bright colors are a modern design trend, but this pre-built website, destined to a photography studio, illustrates the power of black and white; a passion shared by many professional photographers.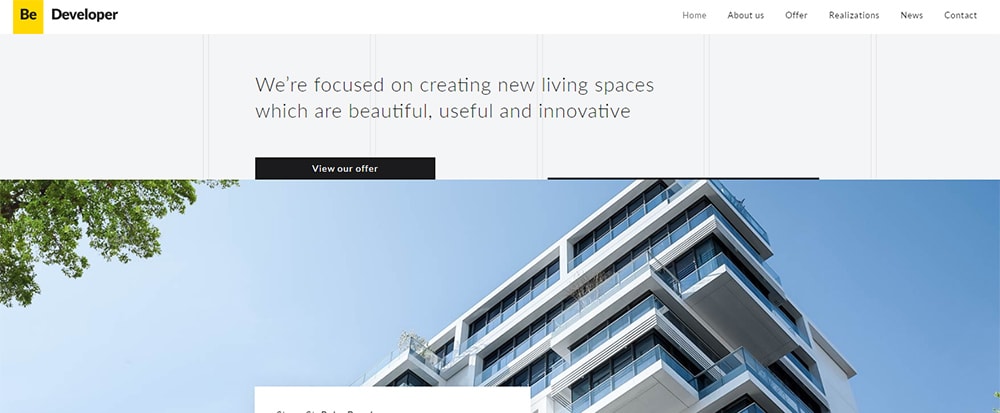 Be Developer2: This pre-built website's features are ideal for a real estate development business. A large header, and images of actual real estate developments, are complemented by sections describing the business's services and history.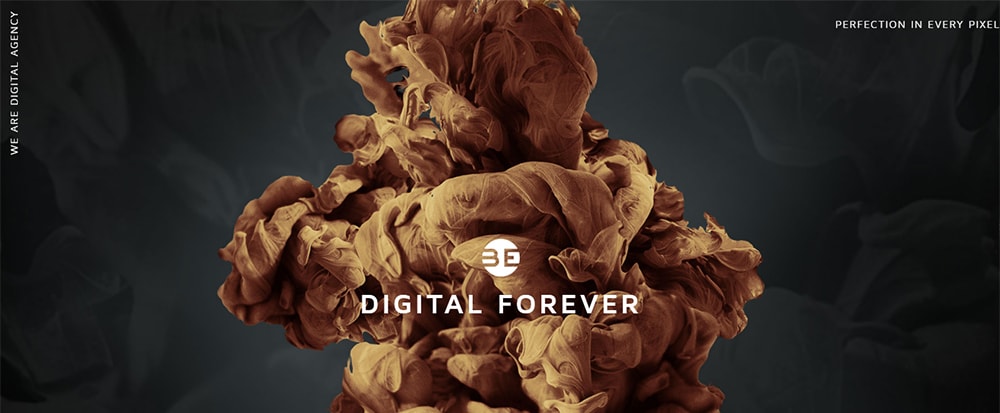 Be Digital: The designers of this pre-built website carefully analyzed what a digital agency would expect in their website. The result will be a winner should you have such a client.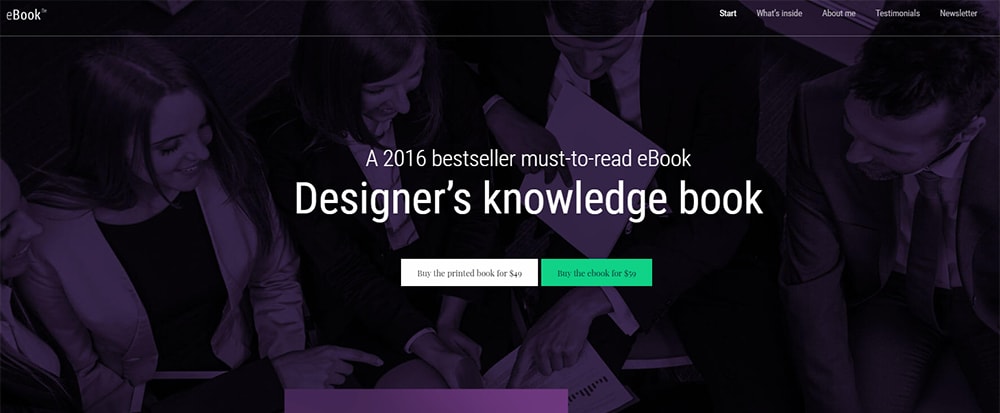 Be Ebook:  This pre-built website would come in handy if you want to promote your own e-book. With its simple elements, it's also ideal for building a landing page for a client.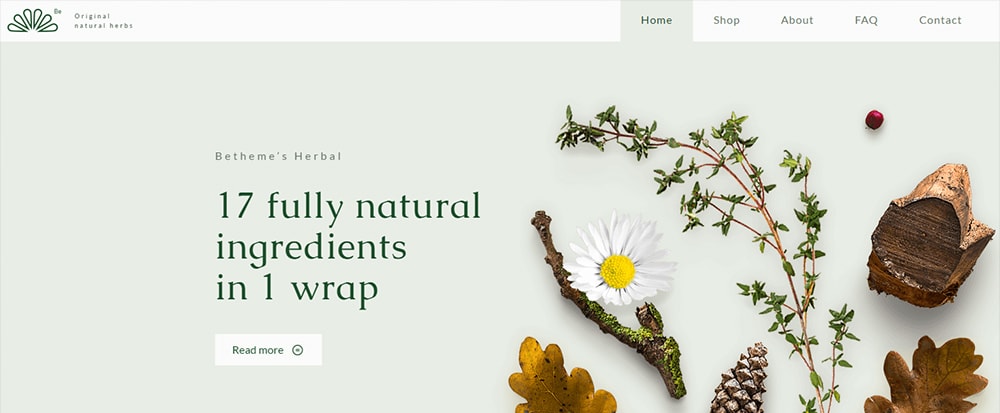 Be Herbal: With its pleasant atmosphere, this Pre-destined for an herbal shop, this example could easily be transformed to represent a coffee or tea shop, or another local small business.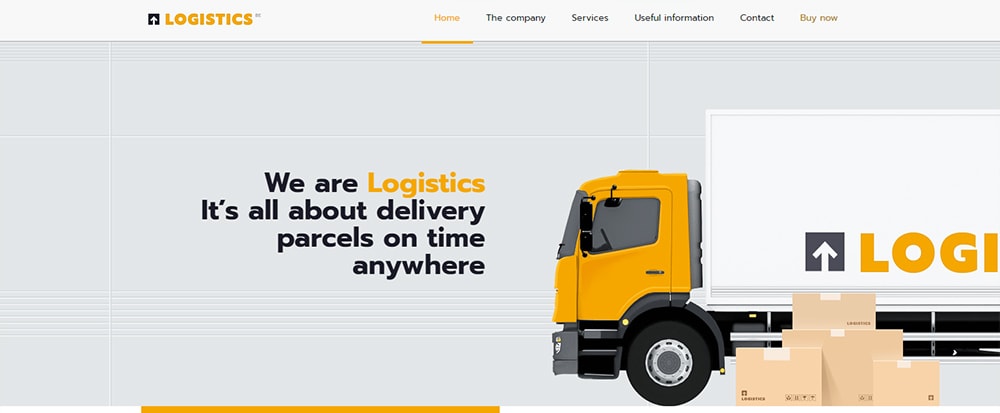 Be Logistics: This example of flat design, in combination with a clever use if graphical elements and icons, illustrates how a lighthearted image can be a perfect for a logistics company.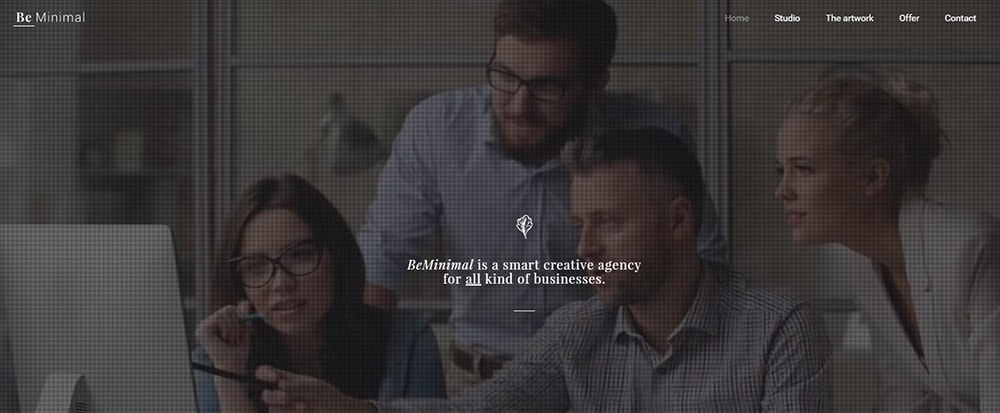 Be Minimal: A low-light minimal look lends itself nicely to building up to a relaxed atmosphere with a touch of elegance; a feature favored by a creative agency such as this one.
Be Music: Study this hip looking pre-built website for a moment. You can almost hear the music. The colors and graphics choices contribute much in this website destined to a young audience.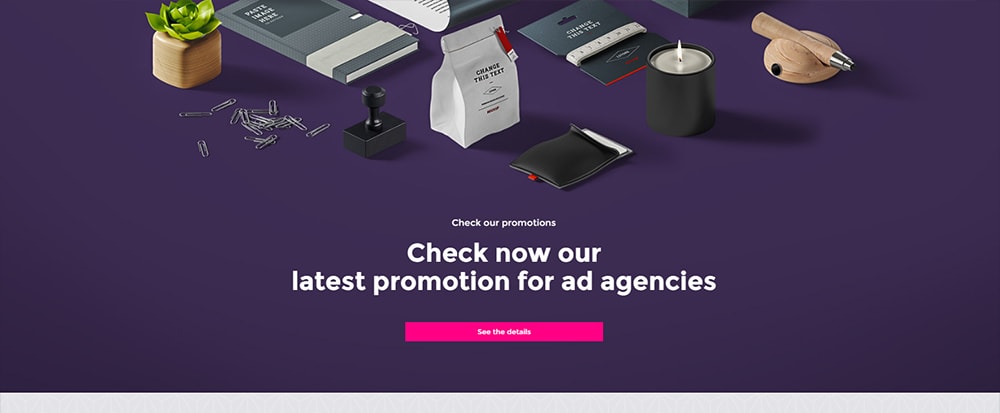 Be Print:  A website built for a print shop doesn't have to be plain. Bold color choices and carefully positioned elements impart a fresh and dynamic look to this business.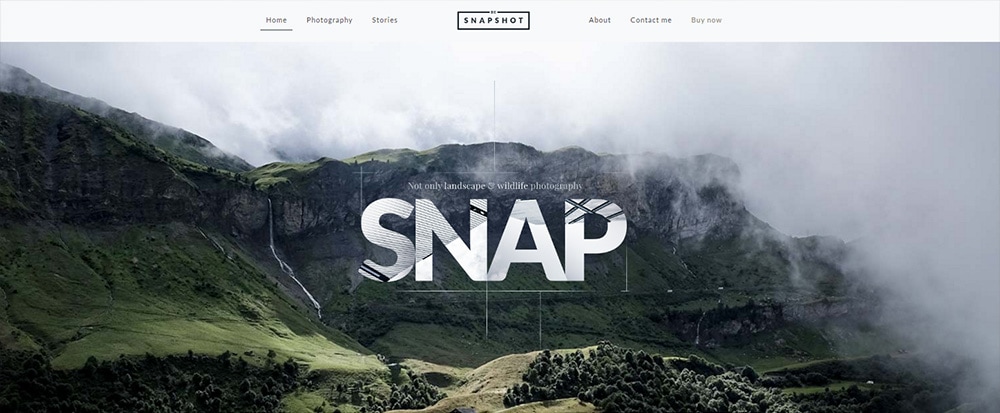 Be Snapshot: This cool-looking pre-built website, destined to a photographer's business makes good use of subtle hover effects. The overall impression is a business where fine-tuning and attention to detail is important.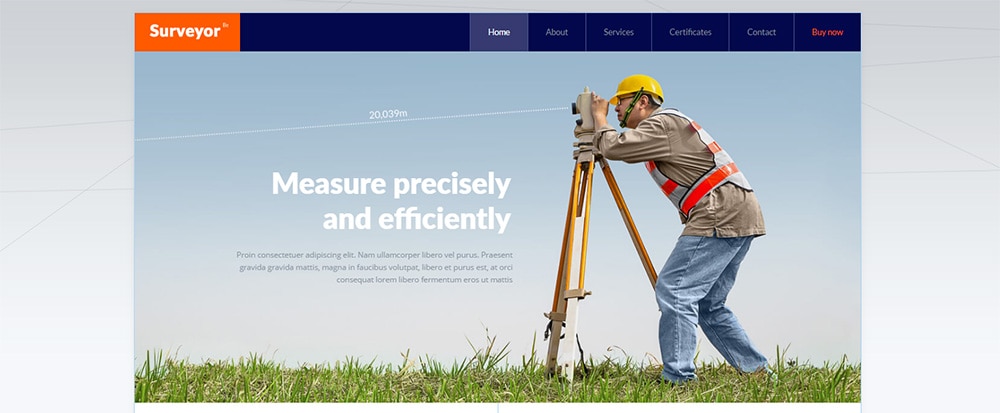 Be Surveyor: Transparence and clarity are conveyed in this pre-built website's straightforward visual approach to describing a surveyor's role. Fresh colors heighten user interest in the message being transmitted.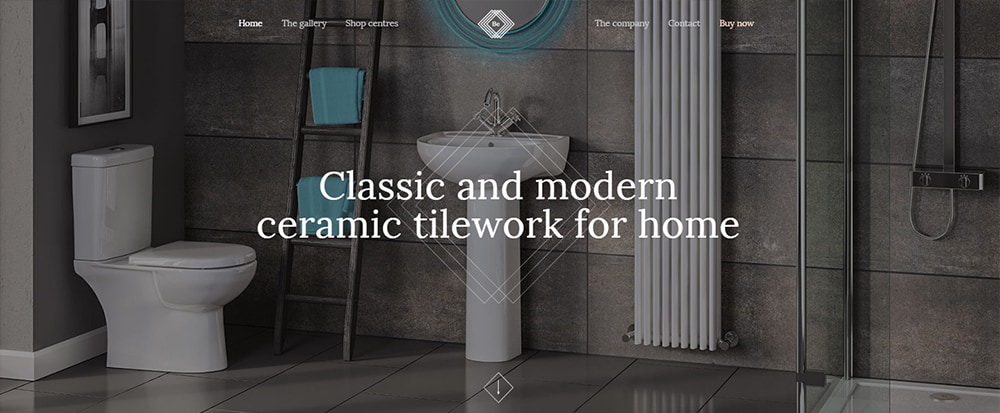 Be Tiles: This pre-built website is destined for a tile or natural stone shop, or an interior design business. The geometric lines and shapes give the site a hip, modern look.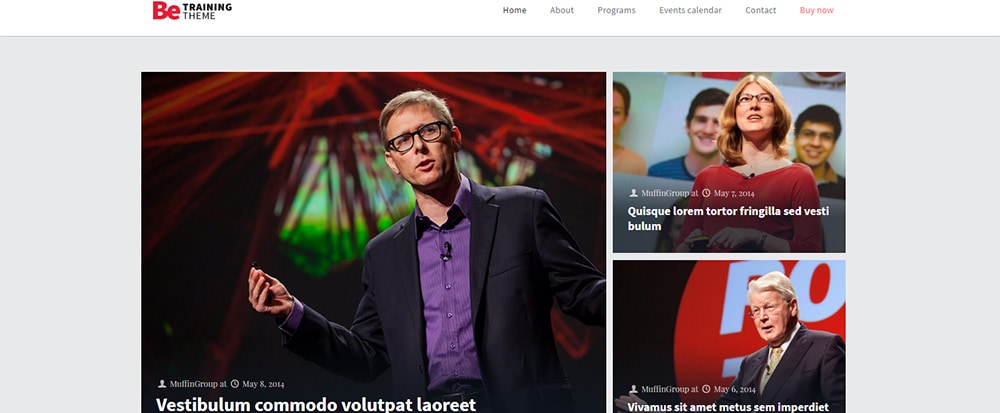 Be Training: This pre-built website can be easily customized to fit the needs of a physical training company, or a personal trainer or coach. Sections are devoted to courses and events.
More Reasons Why Pre-Built Websites Could be a Trend in 2017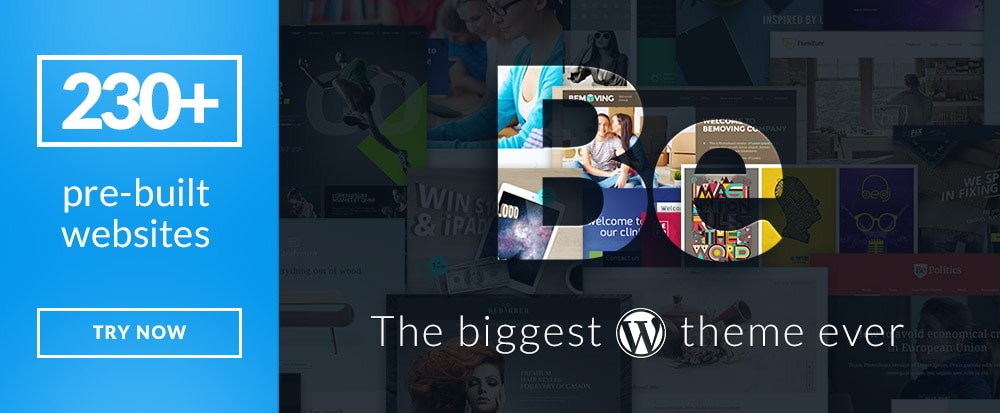 Be Theme has more to offer than most other WordPress themes:
It features Muffin Builder 3. A fast, efficient page builder with a new, easy to work with, interface.
The Muffin Options panel offers all the design options you'll need. And it keeps the page-building and editing processes under control.
The Layouts Configurator is your friend when you want to start a page from scratch. Select your gird and header options; and start building.
No need to worry about coding. None is required. Part of the reason is the more than 200 shortcodes.
Other features that contribute to making pre-built websites a new design trend are Responsiveness, Revolution Slider, SEO, Retina, and WooCommerce Ready, Unlimited Colors, and more. The documentation and support demonstrates Be's belief in helping customers.
What users have to say:
"Just purchased this one beautiful WordPress theme. Absolutely love it! Super flexible, mobile friendly and fast" – dlie89
"One of the best themes in the world! Thank you very much for your good work and precious support!" whoalex
This is probably my favorite theme, very easy to install demo content, support is great, and the ease of everything in general is excellent." – csmithFCEdge
"Great product. Exactly as described. The possibilities are endless. Amazing responsive design!" – Stanzack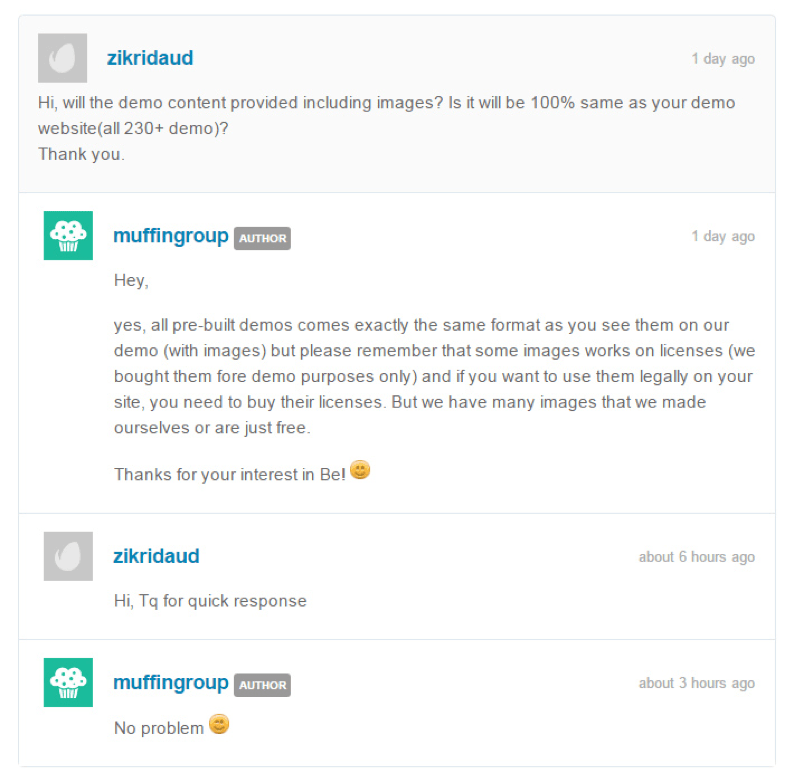 Perhaps it's time to take full advantage of a new and exciting 2017 design trend. Discover the productivity-enhancing capabilities embedded in BeTheme's 230+ pre-built websites.
Like what you're reading? Subscribe to our top stories.