Great Productivity Apps for Your Web Design Projects
Project managers, freelancers, and small business owners look for ways to be more productive. They try various processes, techniques, and tools to help them. They often automate what processes they can, and look for ways to track, monitor and measure other processes and their outcomes.
Some of these processes or tools they use are successful; others either are not, or are only partially so.
The six applications described here are powerful productivity tools in design applications, project and task management, time management, and sales.
In addition, you'll find a selection of helpful tips for giving a shot in the arm in your efforts to become faster and more productive.
These practical tips and techniques are easy to put into practice; yet they are all too often ignored by many.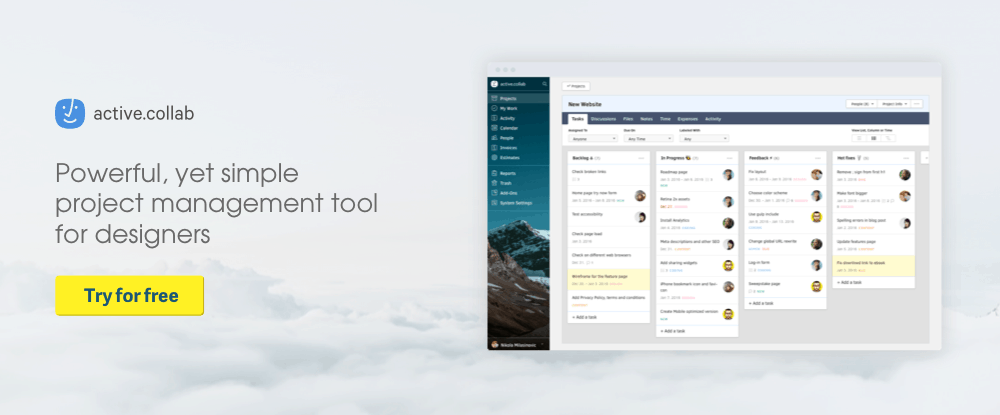 No-Code Email Template Builder
With Postcards you can create and edit email templates online without any coding skills! Includes more than 100 components to help you create custom emails templates faster than ever before.
Try Free
Other Products
Active Collab is a simple, yet powerful, project management tool. Its big feature list caters to everyone from business owners and project managers, to design teams and clients.
You can also centralize all your web design projects onto a single platform with this all-in-one tool. This means, you no longer have to struggle using separate apps for time tracking, task management, and invoicing – Active Collab has it all, including lists, Gantt charts, Kanban columns, and advanced reports.
Active Collab runs in the cloud, so it's always accessed through your browser. Once you sign up, you can be up and running within 2 minutes. Or, if you prefer, you can host Active Collab on your own server for a one-time fee. Before you do either, try it for 30 days for free.
Wake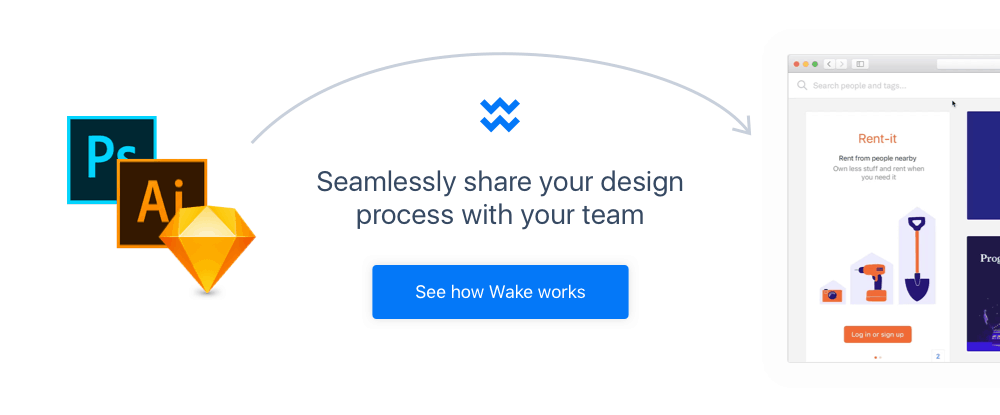 The concept behind Wake is simple. This beautiful design collaboration app makes it easy to see what everyone is working on. It's built into your design tools, so you can share information by using a handy keyboard shortcut, without ever having to leave Sketch, Photoshop, or Illustrator.
Wake's Mac app provides a direct connection to Wake for sharing screenshots, your Photoshop canvas, or Sketch artboards. With the iOS app, you can stay up to date on project happenings and status while you're on the go.
"Wake is a persistent way for everyone to see and absorb each other's work." – David Scott, Creative Director, Eventbrite
Wake's starter plan is $22/mo. per contributor, but you can try Wake free for 30 days. A Pro Custom plan is available for teams looking for all the bells and whistles, guest accounts, unlimited public and private spaces (channels), and the services of a dedicated account manager.
Wake is used by teams at Airbnb, Facebook, Pinterest, Duolingo, Stripe, Medium, and more.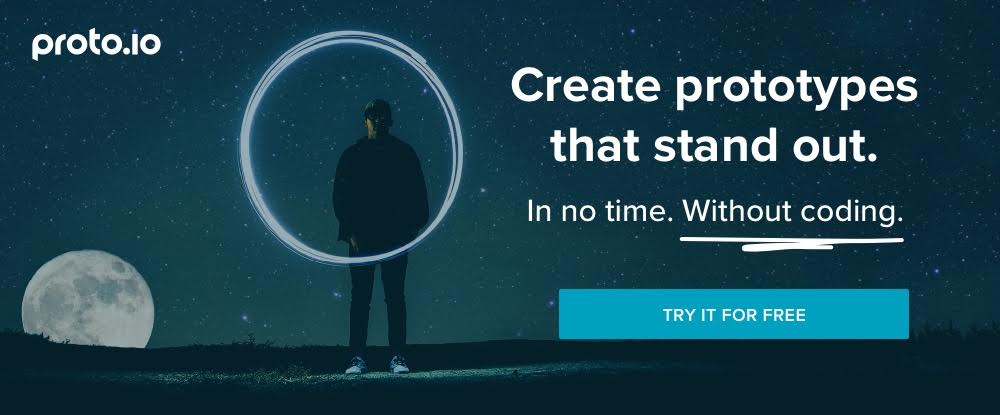 If you have the tools to build an awesome prototype, building an equally awesome website or mobile app is child's play. You can easily make both happen with Proto.io. Not only can you build a stunning, interactive prototype quickly with Proto.io, but by doing so, your entire design process will be speeded up. That's productivity!
You can use the wonderfully-crafted Android and iOS components that come with the package to design prototype within Proto.io; or, you can simply import your static Photoshop or Sketch designs.
Proto.io allows you to incorporate tap, swipe, and other commonly used touch elements into your prototypes; without using a single line of code. You can preview your prototype in a web browser or on a mobile device using the Proto.io app for iOS and Android. Sharing your prototype with anyone can be done with just a single click.
It's easy to discover how this app can give a boost to your productivity as a designer. Try it for free for 15 days.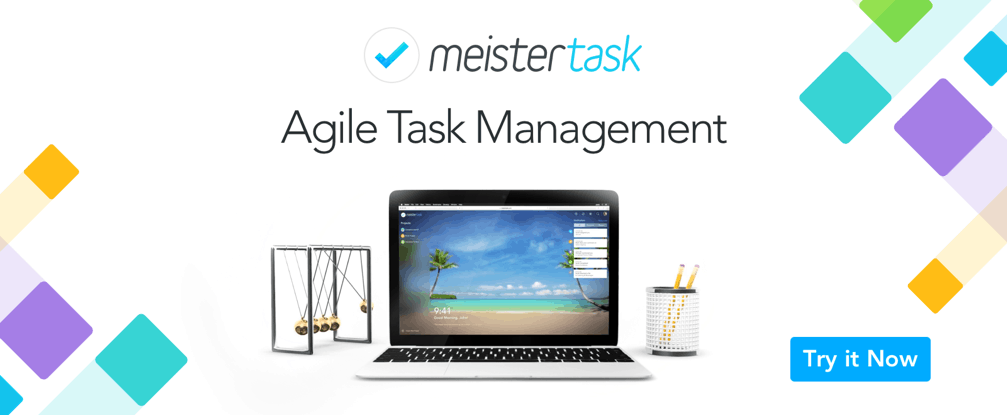 If task management is taking up too much of your time, hand it over to MeisterTask. Thanks to its flexible Kanban-style project boards, this productivity app easily adapts to your workflow.
MeisterTask tracks the tasks of as many team members as you want, in as many projects as you want. Its dashboard gives you an instant summary of the things you need to focus on, and lets you know what your team members are up to. MeisterTask has a free plan and a Pro plan with additional team management features.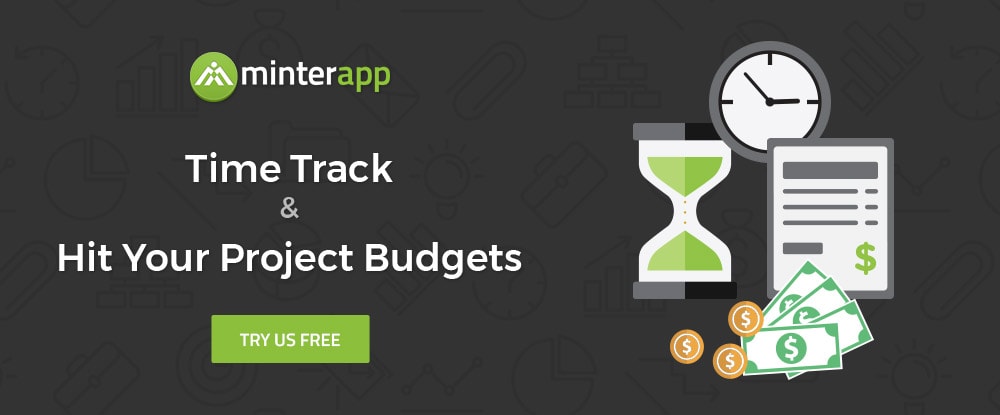 Are you using one system for time tracking, another for preparing invoices, yet another for preparing project estimates, and still another for accepting payments from clients? Minterapp does these; in one compact little platform.
It tracks both billable and non-billable time, prepares custom invoices and estimates, and allows clients to make payments via Stripe or PayPal. Sign up today for the 30-day trial.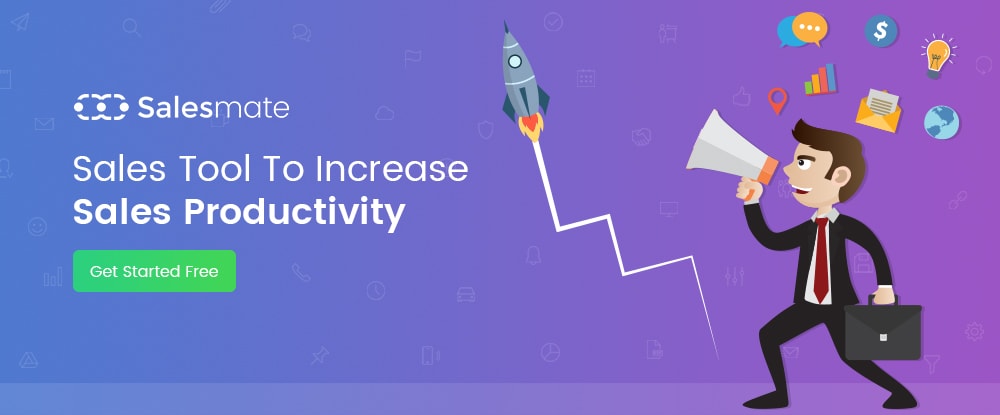 Salesmate is another all-in-one tool. It provides the perfect software solution for any business looking for a sales management, business acceleration and automation app that easily aligns to a sales department's thought processes. Salesmate can be used by any sales department, regardless of size.
Take it for a free 30-day trial, and by the time you're ready to bring Salesmate on board, you'll already have discarded those clunky CRM spreadsheets.
Productivity Tips and Tricks
Plan Your Day
Failure to plan, is planning for failure. Other productivity tips and techniques may help you become a faster, more efficient worker; but if you don't plan your work ahead of time, they may come to naught.
Maybe you consider yourself a multitasking whiz (which, by the way, has been shown to be rather inefficient) and good at working under pressure. If you find yourself overwhelmed by work due to a lack of planning however, some of your tasks won't be done as well as they should be, or won't get done at all.
At the end of your workday, make it a habit to plan the next day's activities. Identify the tasks you need to accomplish, prioritize them, and schedule them. Planning ahead, a day at a time, should keep you out of trouble.
Learn Keyboard Shortcuts
Small things have a habit of adding up. Keyboard shortcuts provide a much faster way to initiate many processes on the computer than searching for and clicking on a series of icons (even when only one or two are involved). The seconds saved add up, plus when you use keyboard shortcuts, you don't have to take your fingers off the keyboard to work with a mouse or touchscreen.
Standardize Naming Conventions
Whether the subject is files, layers, or whatever elements you save, setting up a standard convention for naming them will save you time that might otherwise be spent looking for "missing" files, etc. Doing so can save collaborators and developers tons of time as well.
Take Advantage of Time Tracking
To some, time tracking is like being watched by a camera, which can be stressful. That should never be its purpose. Time tracking is an excellent productivity aid.
If you tend to procrastinate, or easily become distracted in the midst of performing a task, time tracking can provide an indication of how much time is being wasted. You'll learn more about your work habits, and how and where to improve on them. Time tracking can work for individuals, teams, and businesses.
Customize Your Workspace for Speed
What usually happens when you're working with a new app, is that you become accustomed to presets that are there to help you get started. Many times, these presets can be customized to things better and/or faster. You might also consider designing your own presets; with greater productivity in mind.
Like what you're reading? Subscribe to our top stories.