19 Top Tools & Resources for Web Designers in 2023
What visitors first notice when visiting a website for the first time? It's usually the overall visual content design. You're not likely to keep them for long though if what they see does little to convince them to stick around.
Clients can be especially interested in having a web site with great visual presentation. This is where helpful web design resources and tools for designers and agencies can make a difference by boosting the web design capabilities.
Finding and choosing the tools and web design resources that will meet your goals and preferences can be a time-consuming process given the variety of tools and resources available. The following top 19 tools and web design resources for 2023 were chosen to help you work more efficiently and effectively without having to sacrifice design quality! Having one or more of them at your fingertips can positively impact your ability to deliver excellent work in a timely manner.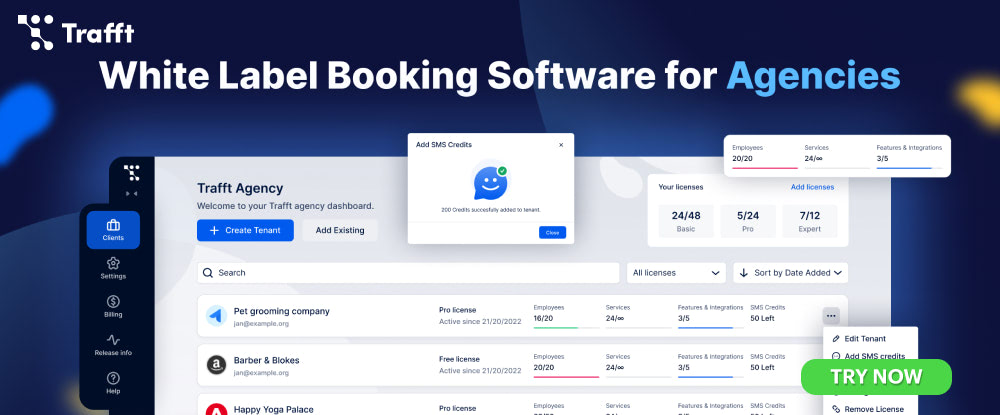 Such is the case with Trafft, a white-label booking application you can use to automate your booking process, maintain scheduling, and manage your business's services from one location from a single tool and source.
Traff can significantly boost your own sales by offering your clients white-labeled booking solutions that are easily customized to match their brands.
No-Code Email Template Builder
With Postcards you can create and edit email templates online without any coding skills! Includes more than 100 components to help you create custom emails templates faster than ever before.
Try Free
Other Products
Trafft will keep your booking operations running smoothly and efficiently 24/7 with features that include:
domains and fields you can customize to fit a business's operations.
effective and efficient management of individual and group bookings, schedules, and services at multiple locations.
management of recurring appointments
sending appointment reminders and tracking and managing taxes, invoices, and deposit payments.
Trafft's labor and time-saving integrations include:
Outlook Calendar, Google Calendar, Google Meet, and Zoom
Online payments via PayPal, Stripe, Mollie, and Authorize.net
Google Analytics, Google Tag Manager, Mailchimp, Sendfox, and Zapier
Click on the banner to learn more about Trafft and what it could do for your business or that of a client.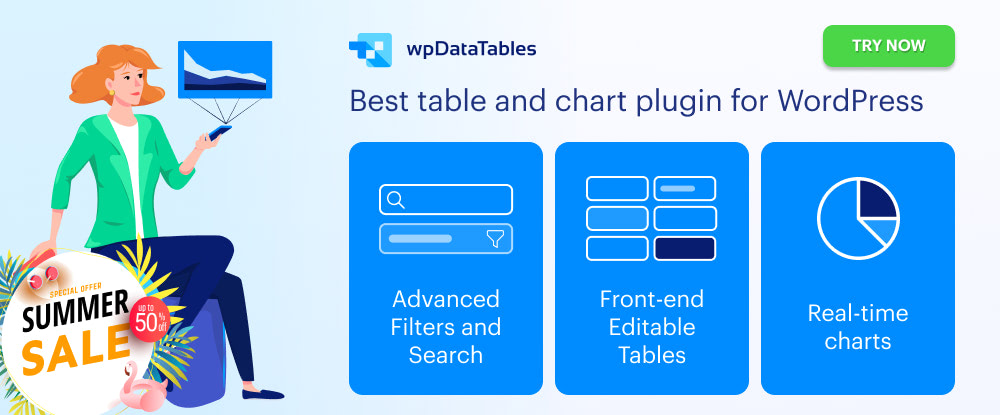 wpDataTables – Tables & Charts WordPress Table Plugin
wpDataTables is a feature-rich WordPress plugin that greatly simplifies data management tasks and maximizes data visualization options.
As powerful as wpDataTables is, it nevertheless features an intuitive interface that allows users to quickly create interactive, responsive, and maintainable tables, charts, and graphs from multiple data sources and in multiple data formats.
You can greatly streamline your data management and visualization activities given this plugin's capability to –
create responsive, interactive, editable, and attractive data tables and charts.
provide front-end table editing, sorting, and advanced table filtering options, together with Conditional Formatting to highlight key information.
Don't miss the summer sale where you can save UP TO 50% on licenses. Click on the banner to find out more about the various ways in which wpDataTables will make your data management and presentation tasks easier and more precise.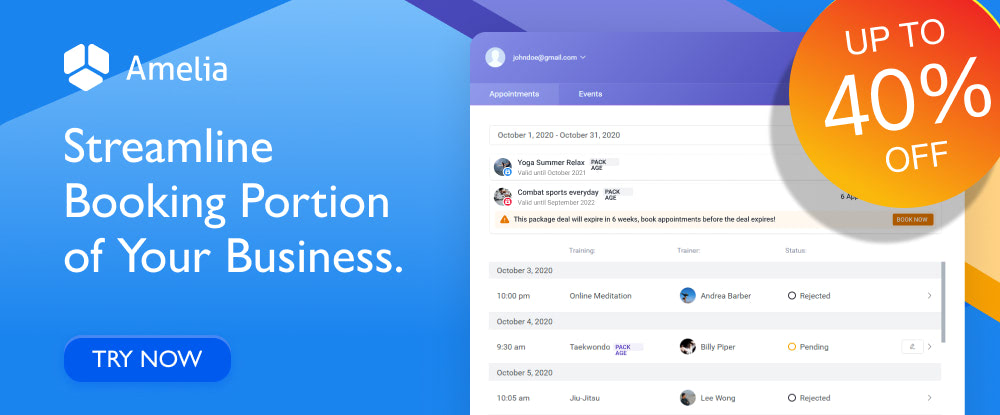 Amelia – Appointment and Event WordPress booking plugin
Amelia is a time and money-saving WordPress booking plugin service-oriented businesses can use to automate their booking operations, monitor their KPIs, and experience a significant and ongoing ROI.
Amelia is easy to set up and simple to use for management, employees, and clients. Amelia streamlines appointment bookings and related tasks and eliminates common sources of errors associated with manual operations by –
managing individual, group, and recurrent bookings, and events.
sending appointment reminders to clients and customers.
enabling clients to make or change appointments online 24/7
Amelia's multiple integrations help to further streamline and speed up customer, client, and employee interactions, and track payments and include:
Google Calendar, Google Meet, and Outlook Calendar
Zoom for virtual meetings, PayPal, Stripe, Mollie, and Razorpay.
Click on the banner to find out more. You can purchase the Amelia plugin at a 40% discount for a limited time.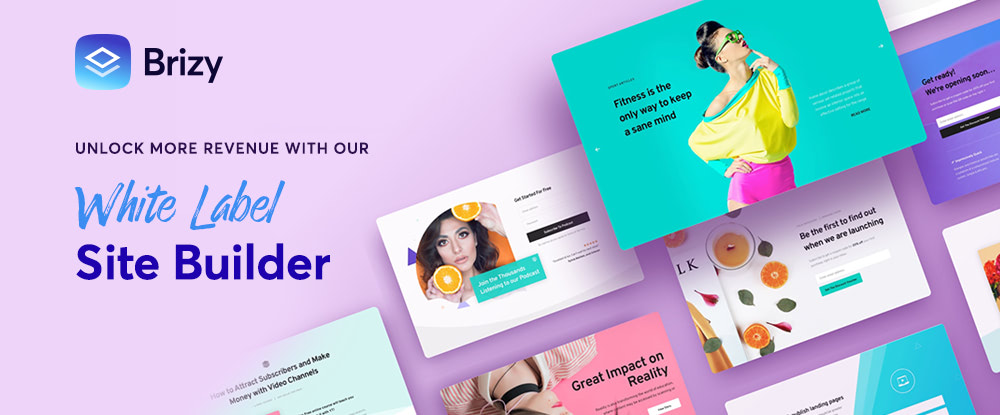 Brizy – White Label Website Builder
Looking for a way to significantly boost your website-building revenue?  The Brizy White Label Website Builder is a turnkey scalable solution that can do that.
You won't have to go through the effort of creating your own website building platform.
You can use Brizy's White Label platform as your own, with your own branding, custom domain, logo, etc.
Brizy's scalable infrastructure lets you serve 100 clients or 10,000.
Worried about platform updates, hosting, SSL certificates, etc.? Brizy will do all of that for you.
Click on the banner to learn more about Brizy's White Label advantages.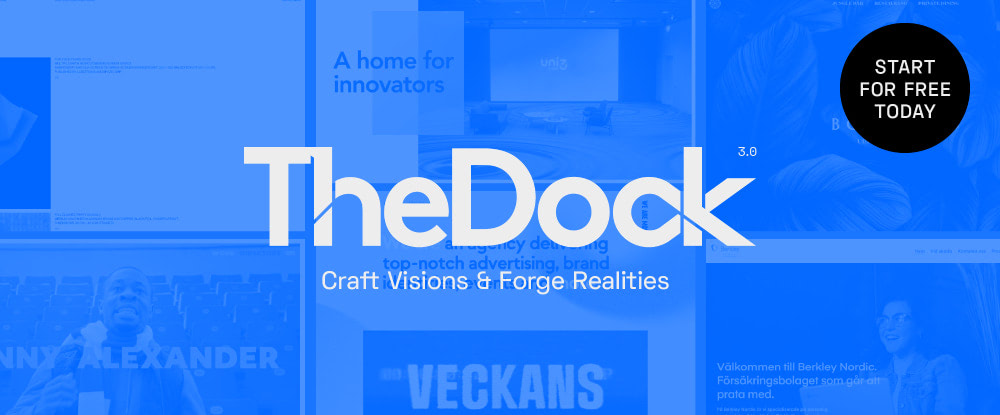 TheDock • Craft Visions & Forge Realities
TheDock WordPress editor supports fast website building and produces attractive, performant, secure, and easily maintainable sites through its well-organized back end that employs Custom Post Types and Custom Fields.
TheDock gives you –
a selection of built-in features as opposed to a need for plugins.
super-fast page loads with new theme files with every build.
a flexible grid-based layout system.
auto-adjusting layouts for different screen types.
a White-label builder for sharing access to TheDock's theme builder should you wish to.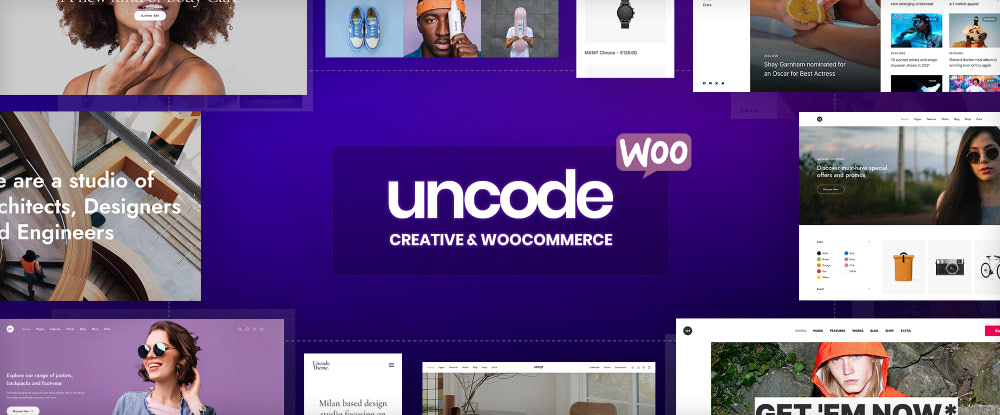 Uncode – Creative & WooCommerce WordPress Theme
The Uncode creative & WooCommerce WordPress theme's appeal to creative individuals and agencies had led to 100,000+ sales to date.
A website created with Uncode is capable of the ultimate WooCommerce shop experience since you can -.
create engaging single product designs with Uncode's drag and drop Product Builder.
take advantage of product filters, product variation techniques, and many other customer-centric shopping features.
Uncode's Wireframes plugin with its 70+ premade designs and 500+ section templates provides an alternate workflow for building websites that can benefit both beginners and professionals.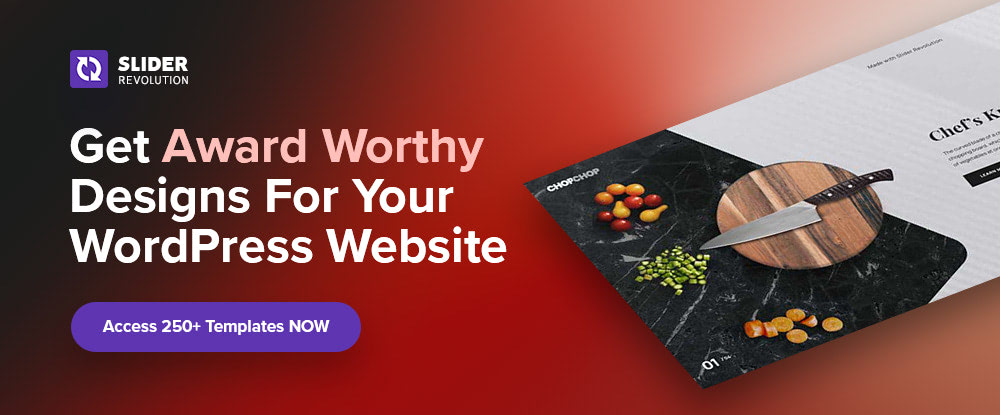 Slider Revolution – WordPress slider plugin
Slider Revolution has changed. Once the top-rated slider plugin, it has become the top-rated video slider plugin.
With Slider Revolution, it's easy to create incredible full-page video slideshows for your website, and you don't have to rely on coding or professional video editing skills to do so.
Slider Revolution is more than a video editor or embedder. With 250+ pre-built templates at your disposal it can make your site appear to have taken many months and tens of thousands of $ to design.
Slider Revolution is trusted by over 9 million users worldwide.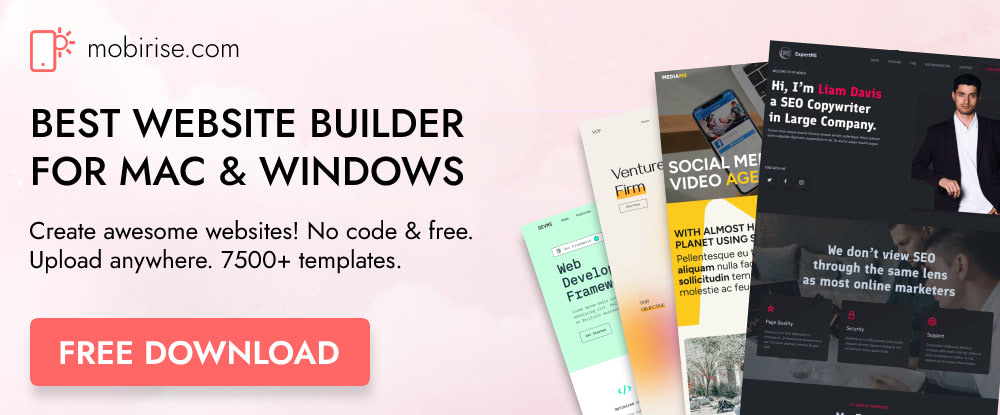 Mobirise Website Builder Software
Mobirise is an offline downloadable app with a minimalist and easy to use interface that is a perfect solution for creating awesome websites, landing pages, and simple web stores.  You can earn money with Mobirise as it is free for commercial as well as personal use.
7,600+ awesome blocks and templates help you get projects underway.
Since you own your site, you can edit it locally and host it wherever you wish.
Mobirise is downloadable and Google and mobile friendly. You can use it as a desktop app for Windows, Mac, or Linux.
Mobirise can also serve as a fast-prototyping tool.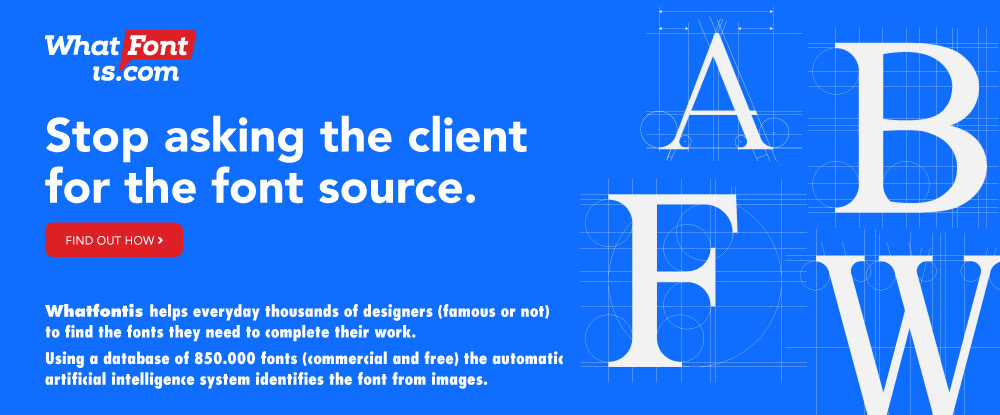 Most font identifiers work like this:
Upload your image and you get a list of look-alike fonts.
If they sell that font, you're lucky. If not..well..you'll get a look-alike
WhatFontIs is the only independent font identifier. So it  will identify both free and commercial fonts regardless of foundry.
It can identify free fonts (from GoogleFonts or DaFont)
With a 840K+ font database and AI-powered font finder, WhatFontIs can identify almost any font ever created regardless of foundry or license.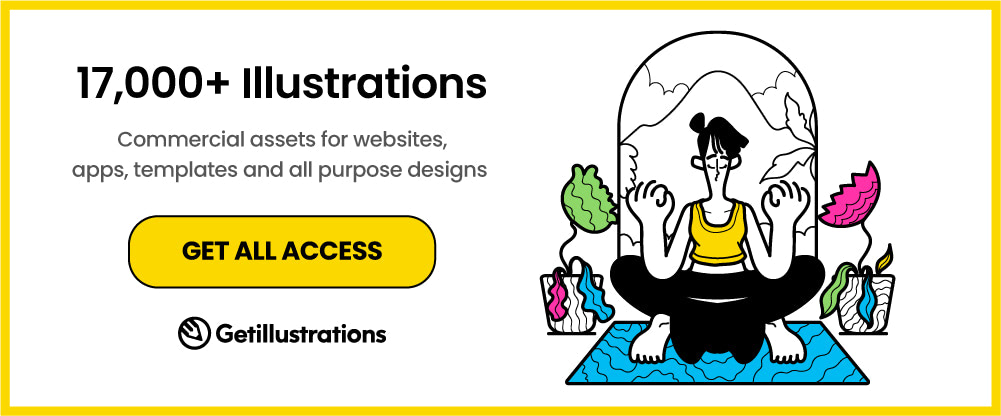 Getillustrations – commercial stock illustrations library ready to use in your designs
Illustrations in UI are not another fad in design trends, and one that will eventually fade away. They are here to stay. Digital designs may be the preferred choice of many, but hand-drawn illustrations can be every bit as effective.
Make Getillustrations your go-to source and –
you'll have more than 17,500 illustrations to select from, with new ones added every week.
when you download an illustration, it will be yours to use forever.
you can choose between PNG, SVG, Ai, Figma, and Sketch formats.
Take advantage of a 30% discount using coupon code ULTIMATE30.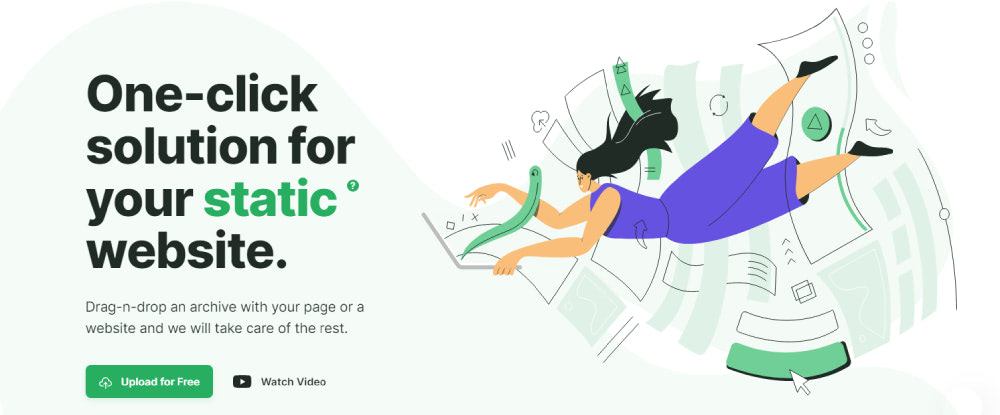 Static.app – One-click hosting solution for your static website
Static.app is a one-click hosting solution for your static website. With its drag and drop approach you can drag-and-drop an archive with your page or of an entire website and let Static.app take care of the rest.
Overwrite an existing website file to make changes, and the revised pages will appear online.
With Static.app's online file management feature you can edit, delete, copy, or clone files without having to leave your browser tab.
SSL certificate, code editor, forms, and media storage are included.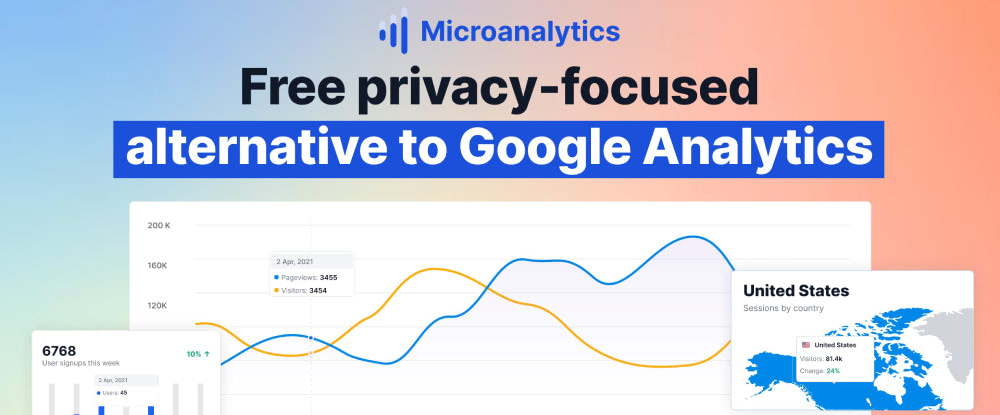 Microanalytics.io – Free Privacy-Focused Alternative to Google Analytics
Microanalytics.io offers a satisfying alternative to the big analytics platforms. This free, intuitive, privacy-focused application was created and is hosted in the EU and not only preserves your anonymity but keeps you in full control.
io does not track you or your site's visitors and your data is not shared with anyone else.
io displays the data you need, and only the data you need.
io can seamlessly integrate with WordPress and is fully compliant with GDPR, PECR, and CCPA.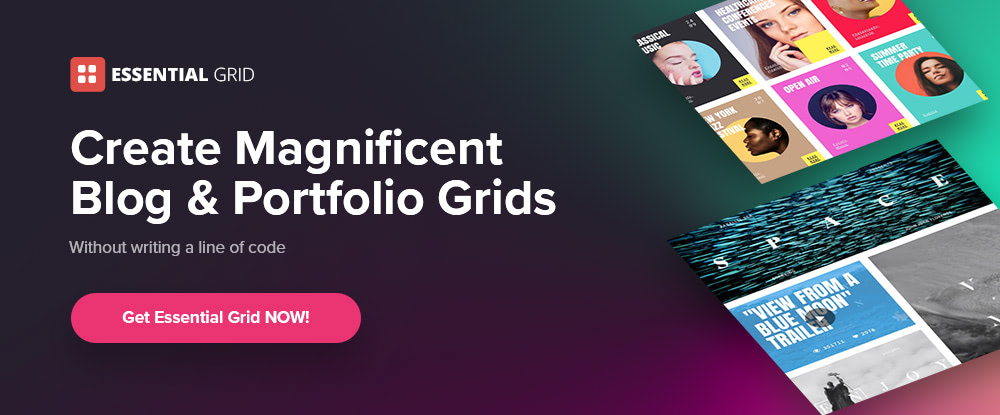 Essential Grid – WordPress grid plugin
Essential Grid is by all accounts the best WordPress grid plugin on the market. Created by the developers of Slider Revolution, Essential Grid has satisfied more than 400,000 happy customers due in large part to the following:
You have 50+ customizable grid templates to select from.
You're given a choice of grid layout options that includes boxed and full-width to full-screen layouts with even, masonry and cobble grid items.
Fast, responsive and fully customizable grid designs are also at your fingertips.
Your grid galleries can be fed with social media content like Facebook, Instagram, Twitter, YouTube, etc.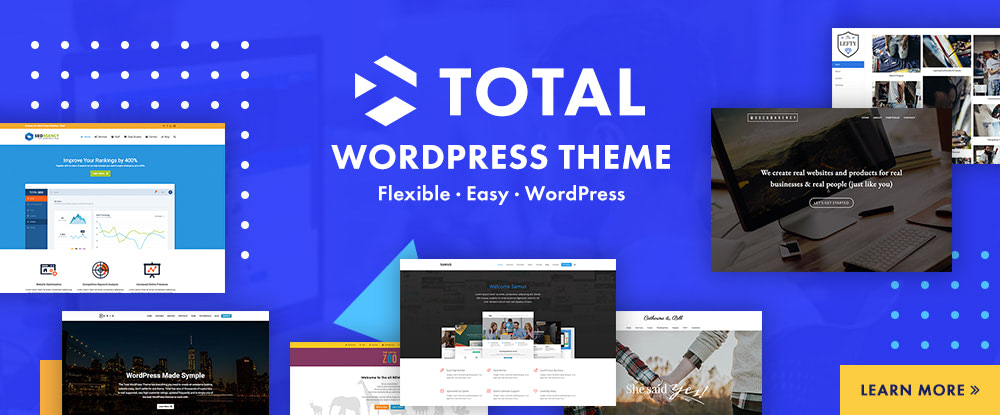 The Total multipurpose WordPress theme is a web designer's fantasy come to life. It places at your fingertips every tool, aid, and option you'll ever need to create any website you can envision with features that include –
an advanced and extended version of the WPBakery page builder.
a host of cool demos and section templates.
custom page builder settings, live Customizer options, typography manager, unlimited colors, etc., etc.
Total integrates seamlessly with Elementor, WooCommerce, WPML, bbPress, and most popular plugins.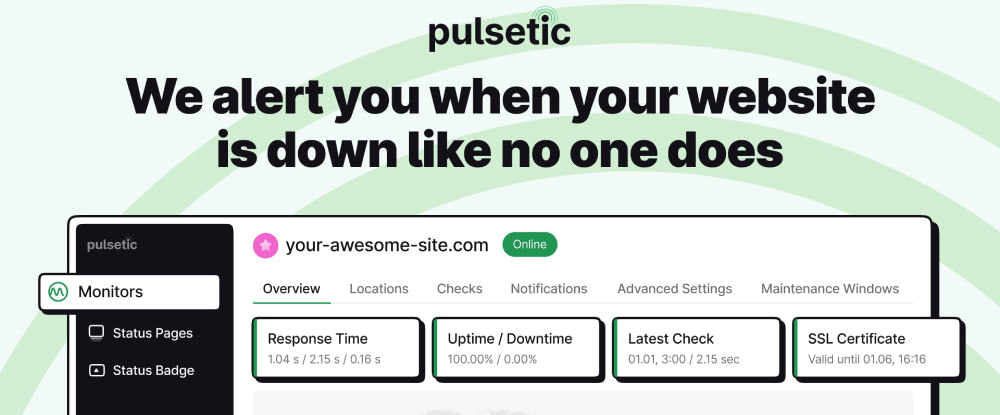 Pulsetic – Free Website Uptime Monitoring
Pulsetic is a free website uptime monitoring tool that displays Status Badges that indicate the present status of your site and alerts you in the event your site goes down.
With the Pulsetic you can-
create a status page (like that shown in the banner).
receive downtime alerts instantly via phone call, SMS, email, or Slack.
create visually appealing status pages and incident management reports for your site's visitors to keep them informed and updated.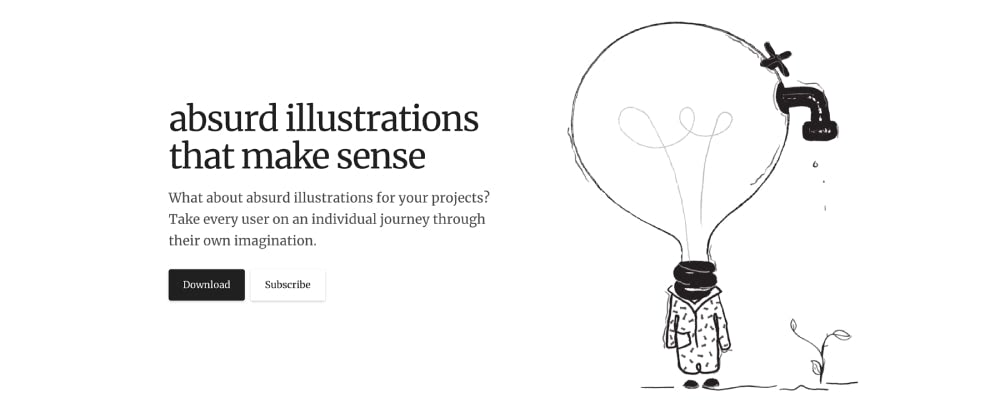 Absurd Design – Free Surrealist Illustrations and Vector Art
Absurd Design introduces a wildly different take on designing websites, presentations, apps, articles, etc.  Download and use the free illustrations and vector art for your landing pages or presentations and you'll quickly realize their benefits.
You'll find many of the illustrations and artworks absurd, childish, and irresistible.
Imperfection, when used in a certain way, can be a genuine drawing power that can fully engage a visitor.
Let your site's absurd drawings guide your visitors through fantasy worlds that are anything but absurd.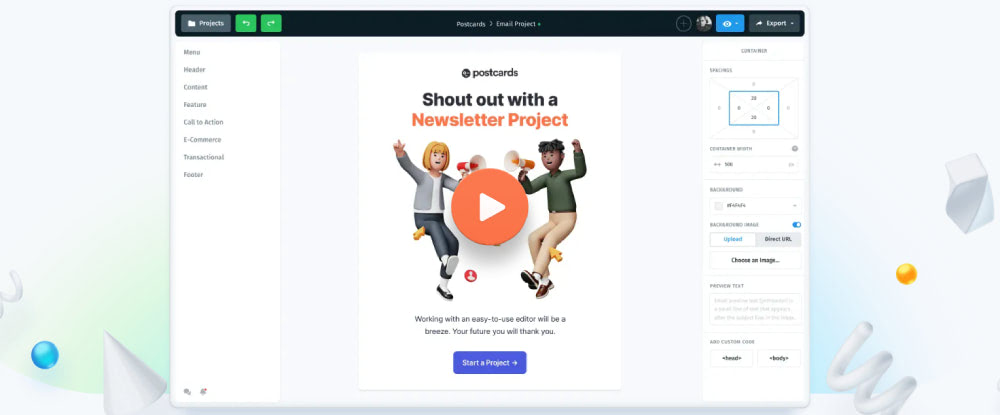 Postcards – No-Code Email Builder, Edit HTML Email Template
Hard pressed to meet a deadline? Try Postcards. With Postcards you can create email templates 20 times faster with no design limitations or coding skills. With Postcards, you can build and customize an email template in mere minutes.
It's easy to customize content with Postcard's intuitive no-code editor.
It's also easy to customize a mobile version of your content.
You can export your template to Mailchimp and HubSpot with a single click.
You can give your team quick access to your projects to get their best ideas.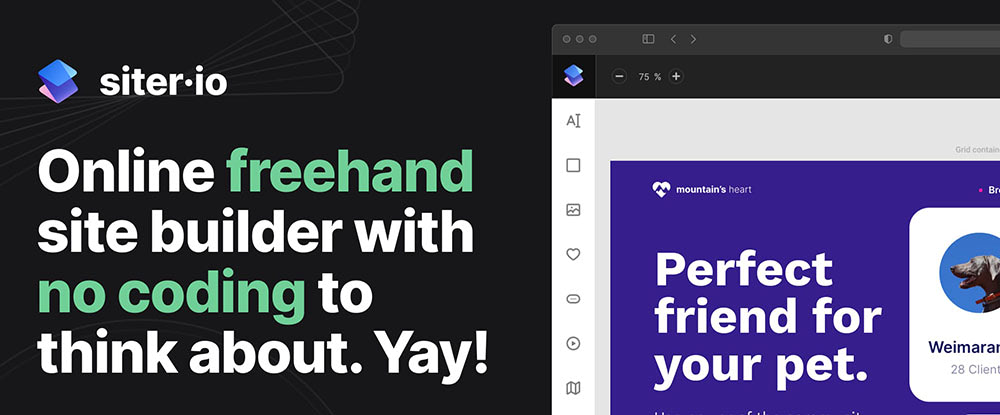 Siter.io – No Code Website Builder, Web Design Tool for Designers
Siter.io is a website building and design tool that enables you to create and publish websites and convert Figma designs into live HTML websites directly from your browser and without any need for coding skills. Siter.io also enables you to insert HTML directly into the editor.
Thousands of free icons are available in addition to links to your social media pages.
Videos can be inserted directly on a page as embeds, popups, or backgrounds.
You can use your own domain or Siter.io's.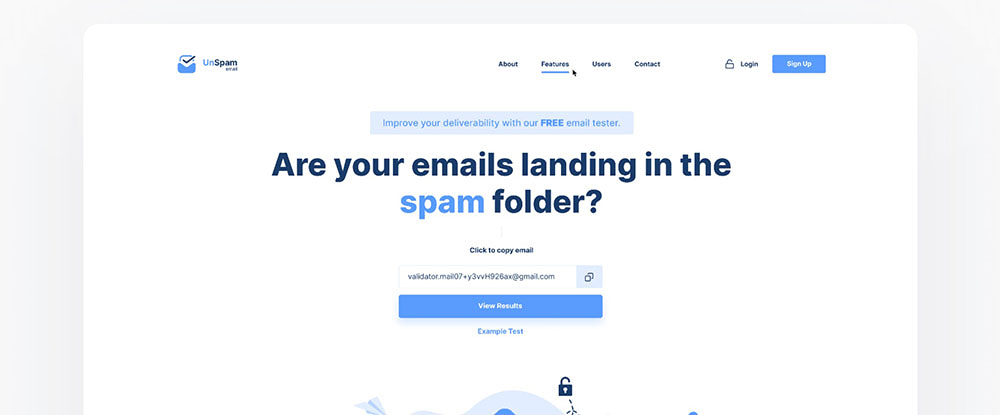 Unspam.email – Email Tester, Spam Checker & Deliverability Test
This online Unspam.email testing application checks for spam and tests for email delivery.  Testing is free and provides an excellent way to verify email deliverability.
This application will –
analyze your email and return a spam score so you instantly know if your domain name or IP address is being blacklisted and can fix the problem quickly.
ensure your recipients can read your emails.
check for bad or broken links in your emails so you won't be caught in spam filters.
Designers are fortunate to be blessed with an abundance of tools and web design resources that can help them to keep abreast with the latest web design and business improvement trends.
A well-stocked designer's toolkit can be crucial for success. But, looking for the best web tools and resources to fill that toolkit can be like looking for a needle in a haystack.
Do you need a tool to help you create a brand-new website? Or one that can give you a little inspiration when you feel the need to improve an existing one? Consider this list of 19 top tools and resources for 2023 as an opportunity to beef up your web design skills.
Like what you're reading? Subscribe to our top stories.