How to Scrape the Google Search Results with ZenSERP API
Scraping SERPs is hard for developers – proxy networks, captcha-solving, etc. You can't afford to sit and do it manually. It will not only take a lot of time but it may also leave you irritated and frustrated. Fortunately, there is the option to use a scraping tool.
There are many such options available options on the market and today we'll have a look at ZenSERP.
In this ZenSERP review, we'll critically examine the many features it offers and conclude if it is worth a try.
Let's get started:
What is ZenSERP?
ZenSERP a scraping tool that mainly works with Google but also supports some other search engines.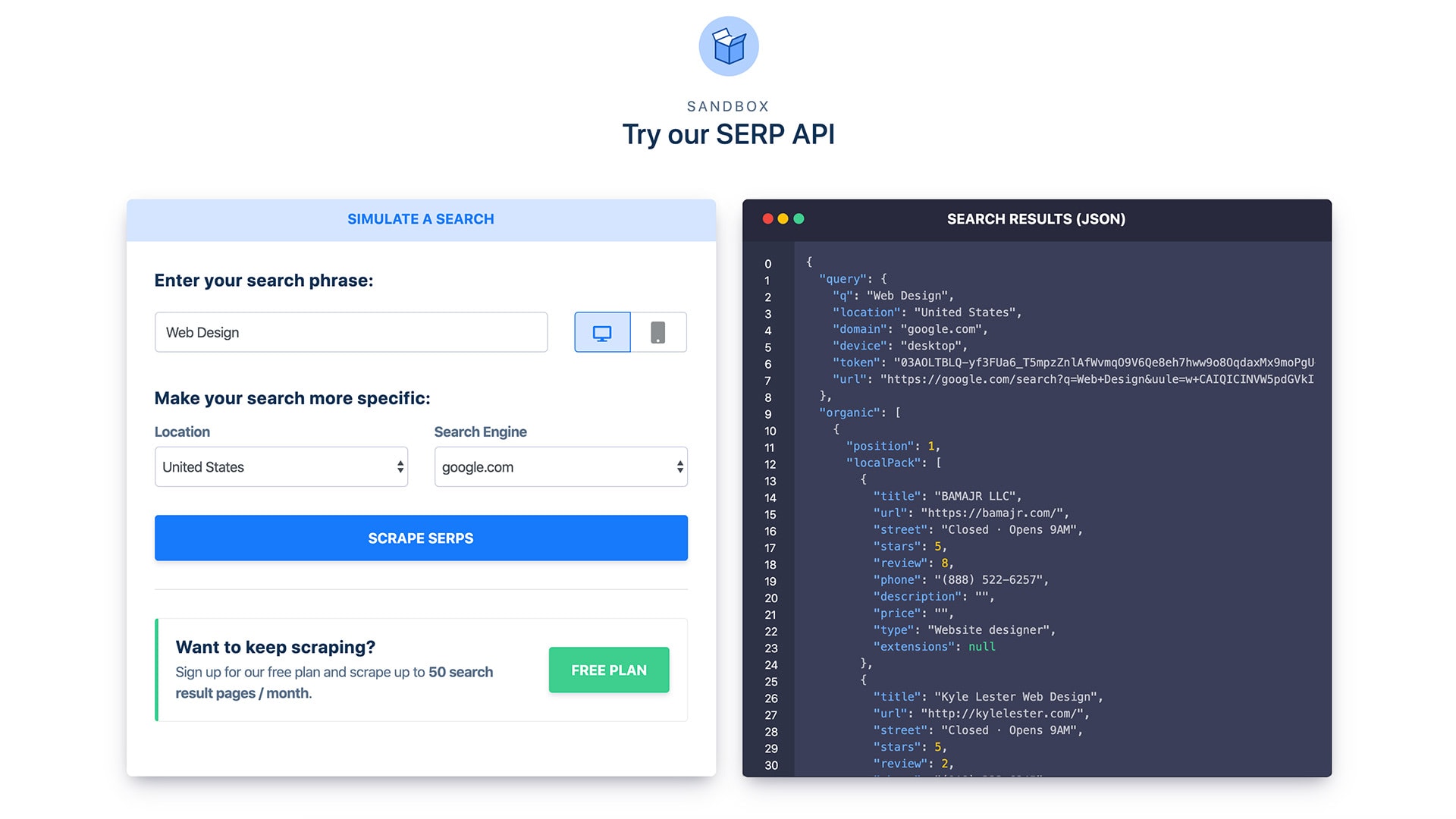 Search engines like Google have a complicated markup that changes very often. ZenSERP uses deep learning algorithms to adapt to SERP markup changes. Hence, it can be said that the platform is constantly evolving to meet the growing needs of consumers.
ZenSERP: Search Products
The main highlight of the tool is its ability to support a great amount of SERP types including:
Organic Results
Organic traffic depends on search engine ranking and can be very valuable since more people trust organic results. Paid results can be manipulated but organic results cannot be.
Businesses are willing to spend thousands to rank well on search engines. They often work with SEO companies for this matter. These companies need data to understand what kind of websites rank well and what can be done to help a client rank well organically.
ZenSERP offers this feature as it allows users to find organic results.
Paid
Google Ads are important since they can help businesses generate returns. However, one needs to understand what kind of content gets more clicks so that every dollar spent on advertising can be maximized.
Scraping with serp api can help businesses know what kind of keywords to use so they can improve the ROI.
News
Google allows users to search for the latest happenings. Since a large number of internet users want to go through the news, news SERPs are in demand. ZenSERP can provide news page results to help companies rank better.
Images and Others
Believe it or not, images can be made SEO friendly as now. Companies spend thousands on acquiring stock photos and using the right keyword, META, and descriptions to help them rank well.
Other than this, ZenSERP can also provide results for videos. Google now offers a section that only covers videos. Since people often search for videos including music videos, how-to videos, these results can be very important.
ZenSERP Features
Here are some of the main features of ZenSERP.
Scalable
ZenSERP provides highly scalable results. This is very important since thousands of searches are performed on Google every second. A tool that cannot handle such a high number of requests will give you unreliable results.
Such is, however, not a concern with ZenSERP as it does not impose any QPS limit.
Quick Results
ZenSERP is one of the few scraping platforms that offer a bulk endpoint for even faster scraping. The platform has a strong infrastructure that allows it to provide quick results. Hence, you will not have to sit around waiting for the results to display.
Location-Based
This feature is very important since search results can differ based on where you're searching. For example, 'best mattress 2019' will show different results in different countries, hence location-based SEO is very important.
ZenSERP allows you to search for information by changing your location so you can get highly targeted and reliable results.
Accurate Information
ZenSERP offers accurate results since the system is able to replicate real results. It doesn't matter if you search for a keyword manually or through the tool, you will get the same results, hence the final output is reliable.
Pros and Cons
Here are some of the main advantages and disadvantages of using the tool:
Pros:
Has a very strong infrastructure
Does not log any queries made from the customers
You can start for free
Guaranteed 99.9 percent uptime
Errors are not counted towards the limit
Cons:
We wish there were more payment options
Compatibility
We must mention that ZenSERP is customized for Google and seems to work well with it. What we liked the most about this tool is that in addition to basic and traditional results, it can also provide results for news, images, etc. This will be enough for most people since Google enjoys more than 2/3rd of the market share among search engines.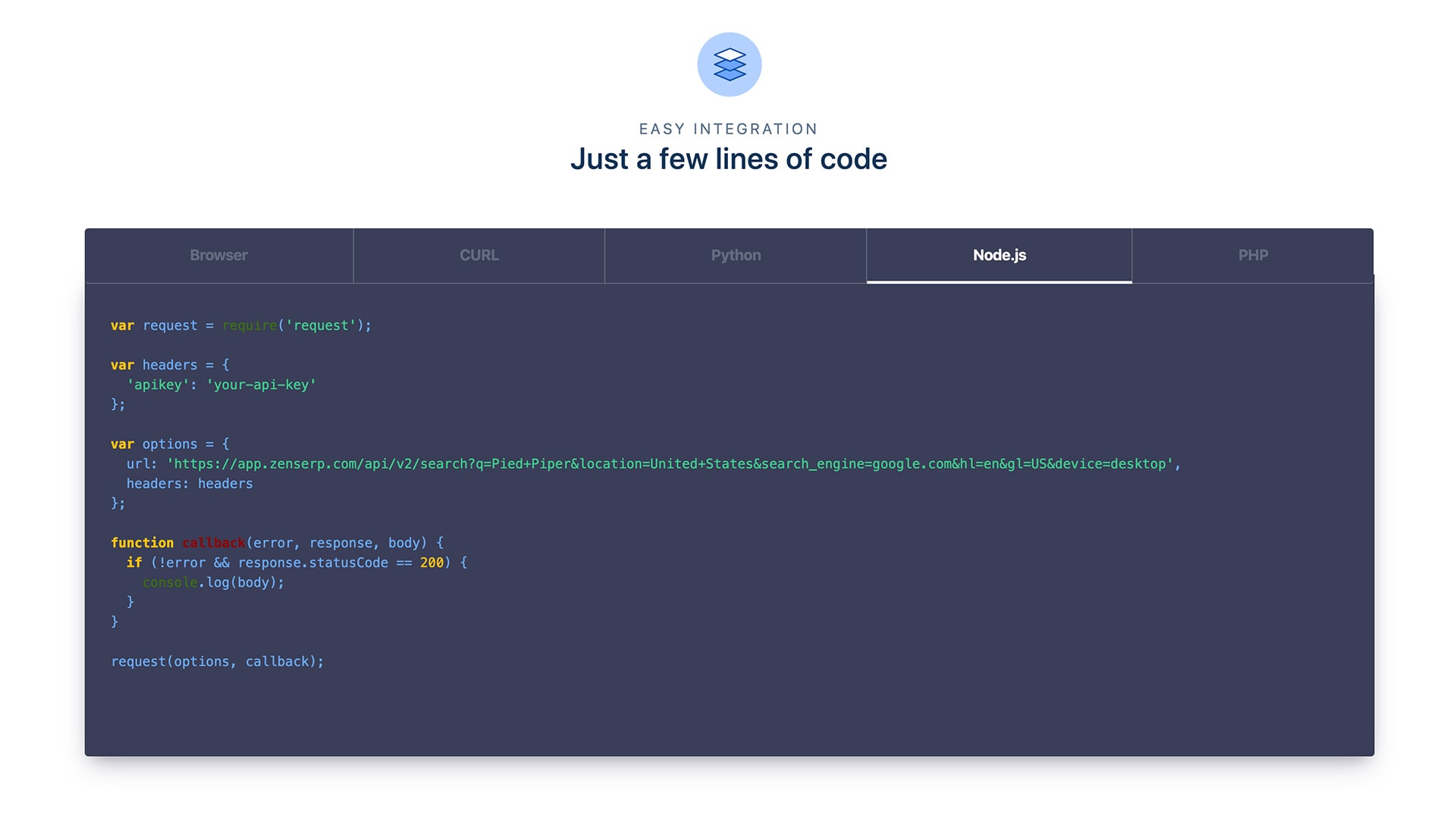 However, if you want to use other search engines like Bing and Yahoo then you will still be able to use the tool since it does work with other search engines but you may not be able to enjoy all the features if you try it on a different search engine.
On the positive side, it works with computers and Android, iOS devices.
Customer Support
We have used and reviewed a number of scraping tools and very seldom did we have to get in touch with the customer agents since most tools are easy to use and there are rarely any problems.
Still, if you are new to the business, then you may need to get in touch with the customer service agents. We found the staff at ZenSERP to be friendly and well-informed. However, premium help is only for licensed users.
If you are not a ZenSERP user or if you use one of the free options then you will not get premium customer support.
Pricing:
As mentioned earlier, ZenSERP has a free package that is suitable for users with limited needs as it comes with some limitations. It offers only 50 monthly requests. Hence, it may not be suitable for businesses but can be a good option for individuals or people who want to know about scraping.
Here are some details on the paid options:
Small: This one costs only $29.99 per month and includes 5,000 monthly requests. You will be able to enjoy all SERP types but get ready to work around a little since it is a self-service platform. If you find it difficult to use a new tool then this package may not be suitable for you.
Medium: This one costs only $74.99 per month and includes 15,000 monthly requests. You will be able to enjoy all SERP types while also getting access to features such as batch endpoint, keyword CPC, and keyword search volume. What we liked the most about this plan is that it comes with concierge onboarding and service level agreement. Hence, you will not have to face any difficulty in using it.
Large: This one costs only $174.99 per month and includes 40,000 monthly requests. It offers all the features the Medium package does but with a few more requests.
Very Large: This one costs only $379.99 per month. It is the same as the previous package but includes more requests – 100,000 per month. It is said to be suitable for businesses.
If none of the plans suit your needs then get in touch with the company and request a quote for a customized plan.
ZenSERP Review: Conclusion
There is very little to dislike about ZenSERP. It does everything that a scraping tool is supposed to do. Give it a try if you're serious about finding SERP-related information.