Gastronymous – Free PSD Template (Food and Restaurant)
Gastronymous is a free PSD template meant for websites related to food and the food industry.
This template can definitely be used by bloggers that write about food and their culinary experiences, beverages and even recipes.
The design is elegant and really pleasant for the eye. The elements of this template are perfectly arranged, in an intuitive way so that the user won't get lost and confused while browsing the website.
The design includes a block specially designed for any type of video that the user can upload. The template also features an elegant slider where you can insert the most important articles or restaurant offers.
This template can also be used for restaurants and cafes, in order to showcase the menu of the restaurant, photos or videos showcasing the interior of these places.
Free PSD Template (Food and Restaurant)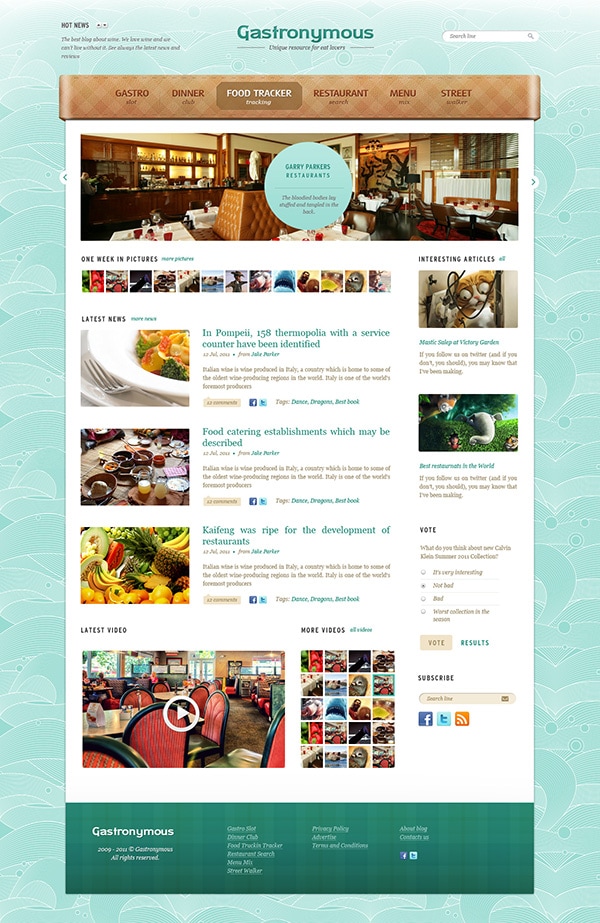 No-Code Email Template Builder
With Postcards you can create and edit email templates online without any coding skills! Includes more than 100 components to help you create custom emails templates faster than ever before.
Try Free
Other Products
Download free PSD
Like what you're reading? Subscribe to our top stories.