Dear readers, today, we offer you a beautiful and refined template for your site. Today's free template is dedicated to the wine topic. Of course, you can use it for any purpose, but it was originally designed as a wine site or blog.
We offer you a possibility to download this PSD template absolutely for free and use it as you wish.
Corked Screwer will provide you with information about new wines, their features, and will tell you about fine restaurants and voyages, shopping, maps, news about upcoming events, tips on how to keep your wine cellar, and other interesting articles on the wine lifestyle, and profiles of new independent winemakers.
This free PSD template will perfectly suit blogging about wine, the colors and shapes of the site are inspired by wine and its creation and storage.
Use this template design absolutely for free, without any restrictions. This design was created by Vladimir Kudinov.
Also, we have other free templates for websites on various topics: Gastronymous, Layman Politics, Dead Stocker.
Free Website PSD Template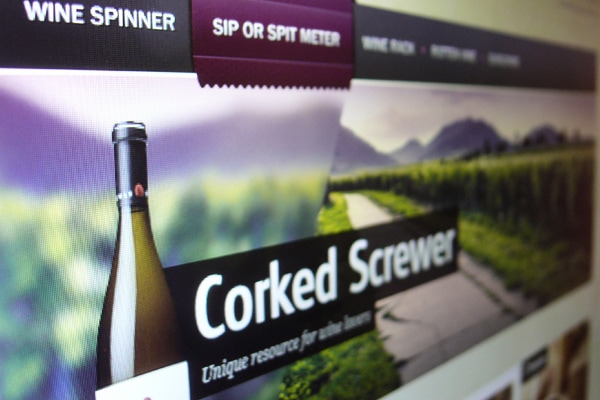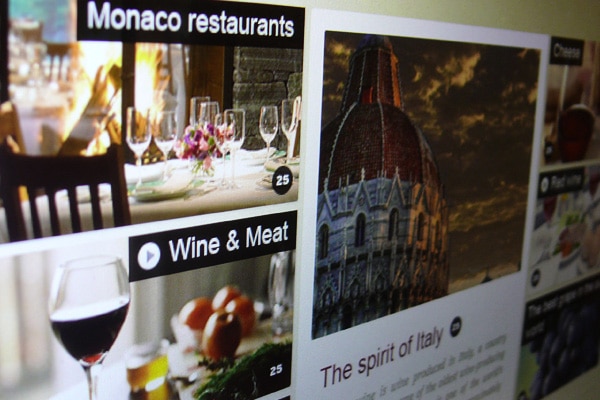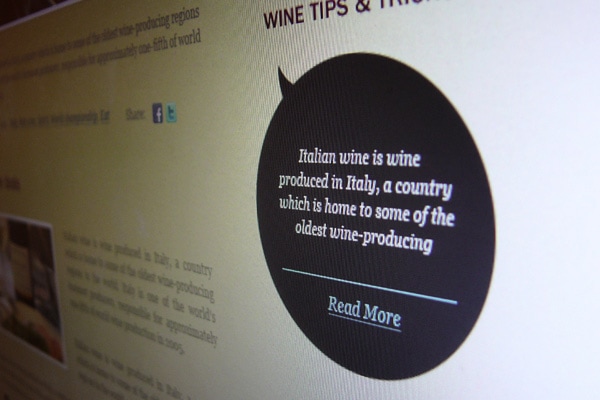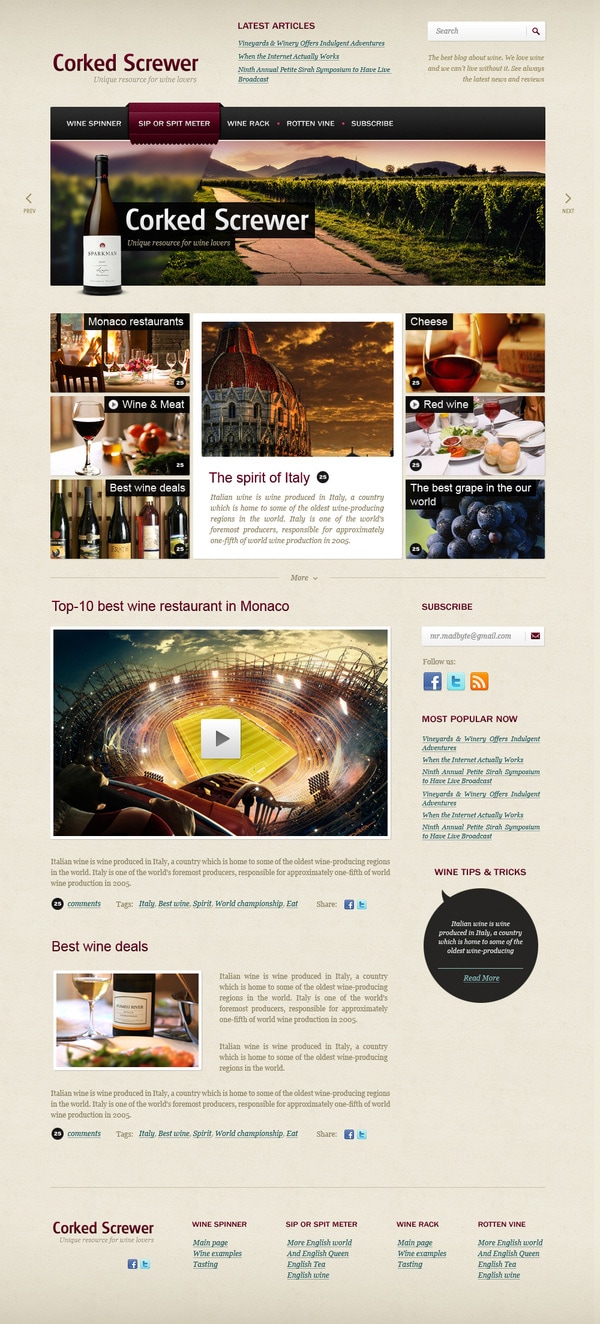 Download Website Template

Impress your audience with animated websites and web presentations.
With Slides, we don't make you start from an empty slate. All you have to do is to pick the elements you like best and combine them. Each slide has been carefully crafted to satisfy three key criteria: aesthetic, function and usability. That way you know every element works together seamlessly while enhancing the impact of your content.
Learn More
Try the Demo
Like what you're reading? Subscribe to our top stories.