The Big Deal – Free Elegant Coupon Window (PSD)
It is time for another cool free giveaway. We hope you enjoy all of them and we are happy to give you a chance to practice your designer and web development skills. These giveaways are perfect for times when you are out of inspiration and looking for fresh insight.
This time it's about a deal coupon that can be used on websites featuring different deals that let you buy coupons online. A good example would be Groupon, but in the end it is up to you how you can use it a creative way.
This Elegant Coupon Window (PSD) features a picture box and the ability to enable information about the deal using the slider button or view comments about the deal.
The information featured on the coupon refers to the price of the deal, and information about the location where the deal is available; the discount offered and the money the visitor saves by getting this coupon.
The Big Deal – Free Elegant Coupon Window (PSD)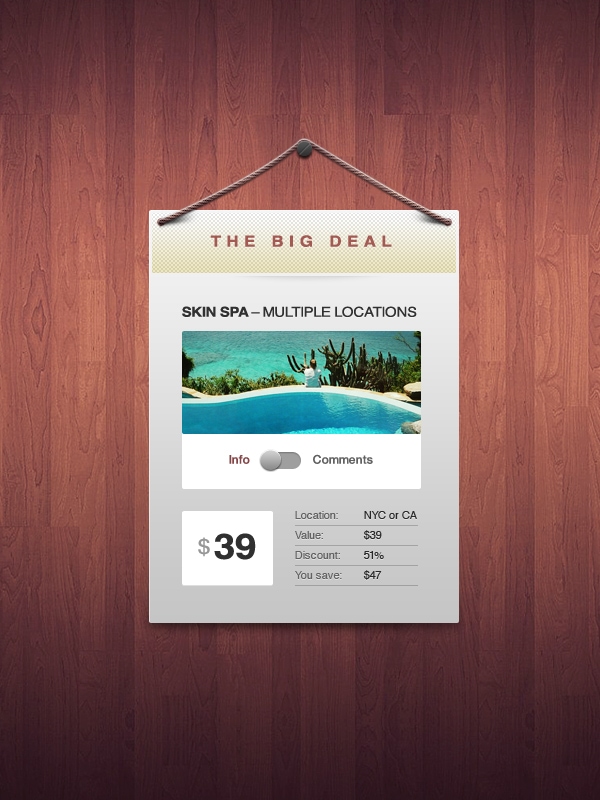 Like what you're reading? Subscribe to our top stories.